We've learned a lot. We've gotten good! Our bait sites have been established for years now and wolves recognize food is there for them.
Our wolf hunts are conducted from December - March. We only take three hunters per month with approx 3-4 weeks between hunters. This lets the wolves settle between hunts. You travel by snowmobile from the cabin. You hunt dark to dark.
We hunt out of heated permanent blinds with insulated floors and comfortable chairs. We send you out everyday with a hot lunch, a reliable snowmobile pulling a sleigh for your gear and wolf.
We recommend a hard case for your gun. Cammo clothing is not necessary but your very best winter gear and boots are! Please bring your own helmet. We provide accommodations, transportation, meals, "active" bait sites, trophy recovery, heated blinds, skinning. We facilitate the necessary paperwork for you to take your trophy home with you!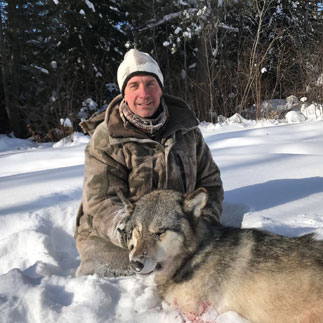 January 25th, 2022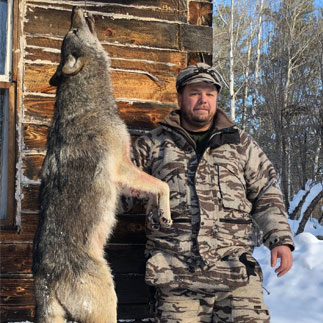 December 13th, 2021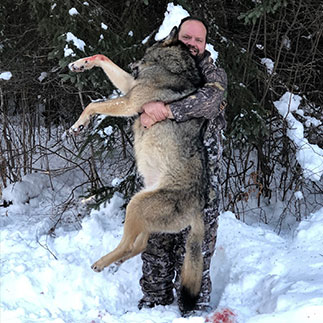 December 13th, 2021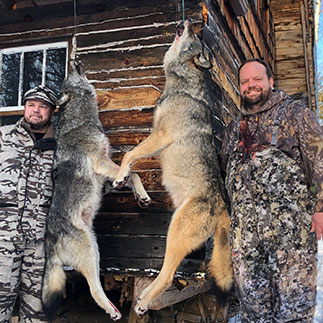 December 13th, 2021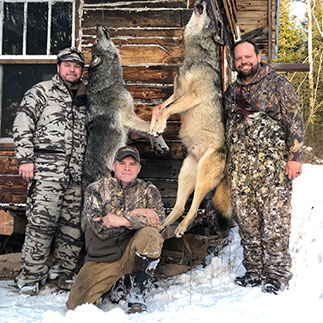 December 13th, 2021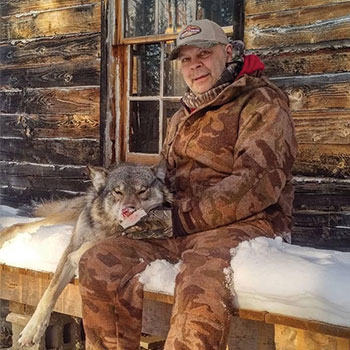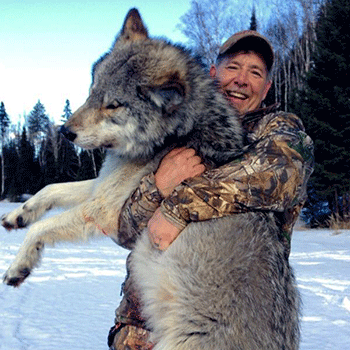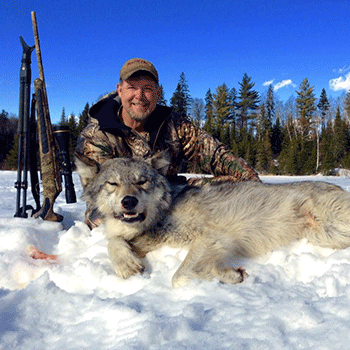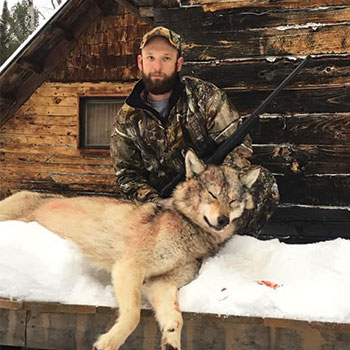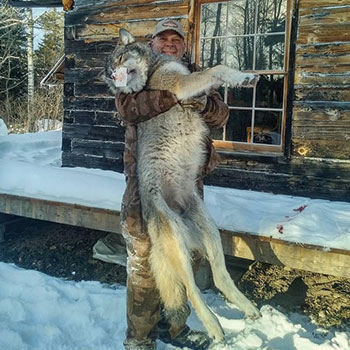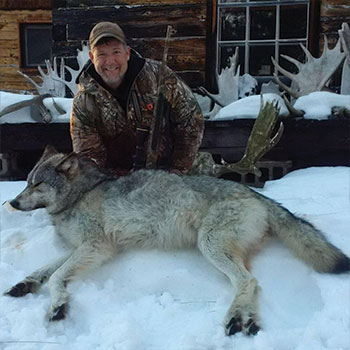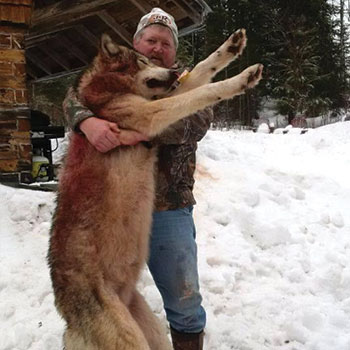 ---
$3,000 USD - All-Inclusive Trip:
We provide:
Accommodations
Meals
Transportation
Pre-baited sights
Game recovery
Skinning
You provide/are responsible for:
Your hunting equipment
License: $253.07 CAD
Non-Resident Ontario Outdoors Card: $10.00 CAD
Non-Resident firearm importation fee: $35.00 CAD
Export Permit: $35.00 CAD
Licensing and export fees are NOT included in the $3,000 guiding cost.