An Adventure for Everyone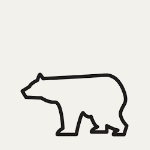 Bear Hunts
When you confirm a bear hunt with Boundary Waters Guide Service we guarantee that you will be comfortably accommodated. You will be respectfully treated. We guarantee active bait sites that were baited weeks before you arrive.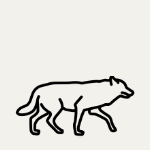 Wolf Hunts
Our wolf hunts run from December to March, and are 5-nights 6-days in length. We hunt out of heated shoot shacks, positioned from 100 to 300 yards over bait. We commute by snowmobile and/or truck to the blinds daily. Hunters typically sit from dark to dark.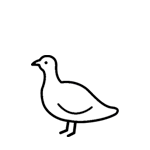 Bird Hunts
At Boundary Waters Guide Service we also offer world class Grouse hunting. We drive old logging roads in the truck, on the 4-wheelers or walk old logging roads/trails. Bring your best dog and shot gun, you'll have a hunt of a lifetime.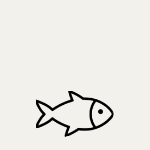 Fishing Trips
Here at Boundary Waters Guide Service, we offer fishing trips for 3 or 5 days. All trips are our Full American plan; all accommodations are included. We typically do breakfast at the cabin and shore lunch on the lake.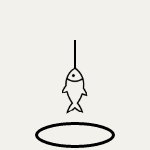 Ice Fishing Trips
At Boundary Water Guide Service, we offer fully guided ice fishing vacations for walleye, lake trout, brook trout and northerns. We either leave directly from the lodge by vehicle or snow machine.
---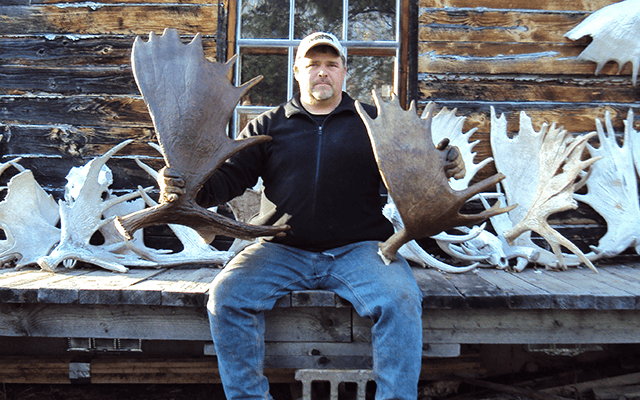 The Romu family has been hanging their hat in Devon Township since 1972. We hunt here. We fish here. We trap here. We live here.

The cabin which all of our adventures are staged from was built in 1972 by Antti Romu with white-pine harvested and sawed from our land. We are old school; genuine rustic. We still boil your coffee on a wood stove. We have recently installed Starlink at the cabin so there is wifi and internet. Your guide and host Andrew Romu has been guiding hunters and fisherman for the past 28 years. He has a history of consistent success! There are few who know the area better.
Watch Andrew in Action: